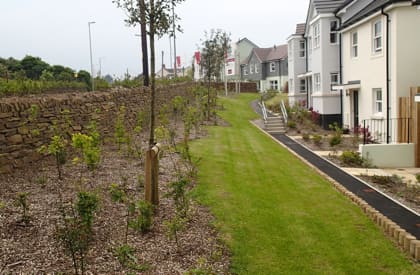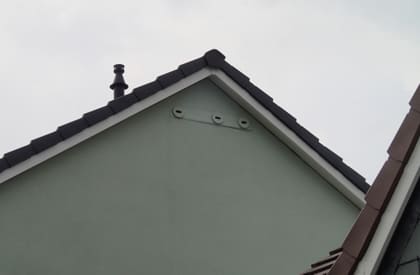 "BREEAM (Building Research Establishment Environmental Assessment Method)  is the world's leading sustainability assessment method for masterplanning projects, infrastructure and buildings. It addresses a number of lifecycle stages such as New Construction, Refurbishment and In-Use."
BREEAM measures sustainable value in a series of categories, ranging from energy to ecology. Each of these categories addresses the most influential factors, including low impact design and carbon emissions reduction; design durability and resilience; adaption to climate change; and ecological value and biodiversity protection.
The ecological assessment component must be undertaken by a 'suitably qualified ecologist' and Richard Green Ecology meet the strict criteria for this role.
Assessment credits are available under a range of categories, including "Ecology". The performance of the development is then assessed against each of these categories and an overall score awarded depending on the number of credits achieved.
We can work with you in order to maximise the number of credits that can be awarded for Ecology.
As this is best done at the earliest stages of design, we recommend that you Contact Us at the earliest opportunity
Richard Green Ecology staff are 'Suitably Qualified Ecologists'
We can maximise BREEAM credits, whilst creating ecological benefit within a sustainable development
Our early involvement can result in more ecological credits and lower costs
Sustainable buildings preserve our environment and improve health and well-being
I have recently been in close contact with Richard of Richard Green Ecology during some business negotiations. Richard has always made himself available, responded to emails and any queries promptly and he obviously runs his business with efficiency and a…
Katie Lovemore (private client)
We found Richard Green a pleasure to work with. He was extremely proficient in reacting to our urgent request for help with an awkward planning situation where we needed a proactive approach from an ecology expert. Richard provided some very…
Paul Rogers (private client)
I have been working with our environmental business partner this week and I was showing him what we did within the project. I got feedback about your company and your work. He said they were the best eco reports ever…
Katie Butler, NATS (National Air Traffic Services)
Highly recommend Richard Green Ecology Ltd's 2 day QGIS Course. Having no previous GIS experience, I came away able to map like an old hand. Fantastic!
Helen Calver (Phase 1 Ecology)
Thank you very much for forwarding on the survey so quickly, it was very efficient of you. Thanks for a first class service.
As a busy RIBA Chartered Practice we need the support of local professionals who can deliver their work accurately and in a timely fashion.
Paul Fitzhenry (NDM Collins Architects)
(Director) NDM Architects
Richard Green Ecology is our preferred ecological consultancy.
David Shanley (Architect)
David Shanley Architects
I've worked with Richard for several years and, as well as being an acknowledged bat expert, he is an ecologist with a wide range of experience.
Catherine Holland (Holland Bryan Associates)
HollandBryan Associates
We have used Richard Green Ecology to carry out wildlife surveys and offer advice on a number different highway schemes.
Robert Richards (Devon County Council)
Devon County Council
Richard Green Ecology have acted for us on a number of schemes and have provided us with prompt, clear and useful advice on ecological issues.
lestyn John (Bell Cornwell)
Bell Cornwell Chartered Town Planners
We have always found Richard Green to be very quick to respond to queries, coming to site visits and producing reports after a site visit.
Jonathan Rhind (Jonathan Rhind Architects)
Jonathan Rhind Architects